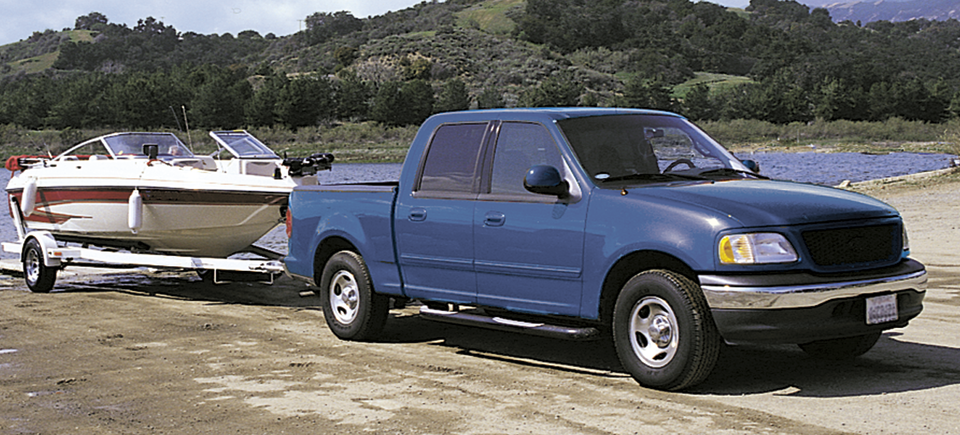 Boat Registration
Alabama registers all mechanically propelled vessels, sailboats, and boats for hire. All Coffee County boat owners may register, renew or transfer ownership at our office. If you are not a resident of Alabama, registration can be accomplished at the Marine Police Division office in Montgomery, Alabama. All dealers and livery (rental) must register with the Marine Police Division.
Alabama law changed the boat fees beginning September 1, 2007. The four (4) boat classes and new fees are as follows:
Class I - Less than 16 ft. $ 20.00 fee
Class II - 16 ft. less than 26 ft $ 25.00 fee
Class III - 26 ft. less than 40 ft $ 75.00 fee
Class IV - 40 ft. and above $100.00 fee
A duplicate decal or boat certificate may be issued for a lost or destroyed item. The fee is $5.00.
A transfer fee of $5.00 applies to vessels with a current year registration but needs to be transferred into a new owner's name. If the vessel has no current registration, then the transfer fee plus the correct class fee above will be collected. Sales and use tax applies to the purchase price of boats at the same local rates as applies to vehicles.
When you purchase a boat from an individual, the seller should provide the purchaser the last registration certificate of the boat and a bill of sale.
For boating information related to rules, regulations and enforcement, you may wish to contact the Alabama Marine Police at (334) 242-3673, or visit
www.outdooralabama.com
For Federal Boating Laws, visit the U.S. Coast Guard's Boating Safety website at:
www.uscagboating.org
.
When to Apply
There is a 72 hour grace period for the registration of a new boat.

If you buy a used boat that is currently registered with this state, you must make an application for transfer within 15 days.

If you buy a used boat with an expired registration, you must currently register the boat before it is used.

If you buy a boat that was used for rental purposes, the old number will have to be removed from the boat and a new one issued. No transfer will be necessary in this case.

If your vessel is brought into Coffee County from another state, then no transfer fee is applied. A new Alabama registration number will be issued. Please present your last state registration certificate when registering in this county.

There is no grace period for a used boat.

The Alabama boat registration system is on a staggered basis. The first letter of an individual's last name determines the month of renewal. The renewal months in which a vessel owner shall register his vessel(s) is indicated below.

January - A and D

February - B

March - C and E

April - F, G, and N

May - H and O

June - M and I

July - P and L

August - J, K, and R

September - Q, S, and T

October - U, V, W, X, Y, and Z, and all registered under company names. All dealers and liveries.
Forms
PDF
PDF
PDF
PDF
Measurement of the Vessel
PDF
Hull Identification Number